Dear Dad,
Bless you God. I love you and thank you for everything you have done for us. God I want to thank You for simple things in my daily life and everyday blessings that You have showered on us.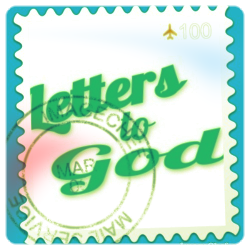 I want to thank you for giving us life and also redeeming us. And for calling us Your son. Thank you for the love we experience everyday and for beautiful family without whose support and kindness I will not be able to do anything. Thank You God for friends and church family and relationships. Thank You for the GCF picnic we went to Tau Devilal botanical garden. Also I am very thankful for Sunday on which I was able to spend time with Pamela, Ryan and Aveek and we celebrated Pam's b'day.And then for the dinner we had at Deepu's place and time spent with his family. Thank You God for wisdom and discernment You have given me so that I can chose the right thing at the right time. So that I know that I am made to worship You and for Your pleasure. God I am thankful to know that You delight in us.
Thankful for small everything like job, every day chorus and for cycle which is helping me to live healthy life. I am thankful for food that I get every day, homemade food spiced with lots of love from Mom; which is making fatter day by day. I am thankful for You have provided all my needs. Thank You for the Spiritual food Your Word by which we are blessed and we are alive and attentive towards You. Where will I get strength, love, joy, peace and hope but in You alone and in Your Words. Thank You for step by step guidance for each and everything.
I am thankful for BTCL. I am very thankful for my blog and also for other blogs I read in the world out on blogosphere there are so many stories to read and to give ear to. I am thankful that I am able to write and maintain the blog which is one of my major tasks I planned to do this year. Thanks for this entire list God that you have done for us.
Now my prayers God I want to thank You for keeping me from failing and giving me chance to walk with You. But I do not want to take any credit for this therefore want to praise You for same also I want to pray for coming days that I will walk closer with You. I pray for time management so that I can focus on the other tasks that I have decided for this year which are spending time with God (which includes reading Bible and BTCL assignments also) and secondly for my studies for BA. Dad I know I have not been serious about only one thing that is my studies its mid February but yet I have not yet started my studies properly.
God I want to pray for Ryan and Pamela as they are getting married soon; for their new life and smooth future. God also pray for a stranger who became friend Manoj with whom Aveek shared the good news. Praying for missionaries and ministries that You will give wisdom and strength for accomplishing the Your goals. A long letter but thanks for bearing with my complaints.
Thanking You
Your loving son,
Shushant