Dear Daddy,
Today I am writing from my daily struggle and what I am feeling and emotionally what I am going through. Today I want to really share what's going on!
I read too much and reflect a little and end up doing nothing. Taking a break and thinking about doing nothing. Nothing is more painful than doing nothing. What should I legitimately replace nothing with. I have struggled with issue of doing everyday. I am never satisfied with my doing no matter what I do?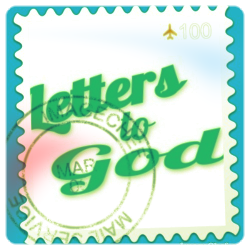 All words jumbled here keeps me puzzled and end of the day unsatisfied? Then what must I do. I planned four major things to do this year and trying to do that. But somehow I am missing the main thing of my life which is spending some real time with God.By real time I mean intentional a quality quiet time with stillness of my mind. So today I want to write this letter for asking God to help me in this area first. As the scripture says in Matthew 6:33 "But seek first his kingdom and his righteousness, and all these things will be given to you as well". Interesting verse isn't it? We all know its mandate from You and walk according to Your will. But Dad I have gone astray in all the hustle bustle of life trying to perform rather than seeking Your face; I have made this journey wearisome. But the moment I am quiet and still and I reflect on You and Your Word my heart is rejuvenated and I restore all my hope and my heart starts rejoicing in You. And I long for such moments and when I think of eternal life that You promised me, I just wonder how will it be? It will be combination of such small moments and only about You.
And interestingly I want to thank You for the new challenges like my job, relationship with family, responsibilities that You have added and financial pressure. My studies and BTCL in midst of all this storms I want to say no matter how much challenges I face its You who give me strength and I become more confident and courageous due to all this and really praise You. In all this I see Your loving hand helping me to be peaceful and look towards You. I am amazed how You work through our imperfect lives towards perfect plan which You have planned. How nothing absolutely nothing comes between You and me in this journey. I really amazed with the faith I have in You. But when I read Your Word and understand that how much You love me everything else become so small that it looks worthless thinking and discussing about it. But God teach me to strive to grow in relationship with You because thats what I must do. I want to know You, know You more than ever I have known. I want to understand Your will so that I can work and do only what You love. As a father delights when son is willing to know about him and his business so do You feel right God. And as Your word says Draw closer to me and I will come near to you. (James 4:8) I am confident that You keep Your covenant but give me grace that I keep mine.
Your loving son,
Shushant