Thank You for the privilege to allow us to call You Daddy, Abba Father and thus calling us Your sons. What a privilege to know my identity as a son of King of Kings and Lord of Lords. And really awesome to know You. I have always said even generations will pass away and words are falling like rains from our lips yet we will fall short to praise You.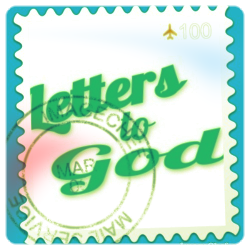 I dont know about you but I have always been shaken by God after a short time of slumber. Sometimes He shout at me when I think I am doing good or other times I think this is more probably closet to correct answer that when I am on right path I hear Him very clearly and take Him seriously. I have been rebuked by God for being lazy and complacent, for not keeping my word and not doing things I ought to. But sometimes I am so busy to make my life sinless that I forget the other part of being Holy is to Obey the Word of God and to listen to Him and to Abide in Him. I thought avoiding sins will make me Holy but it doesnt, its God who makes us Holy, its when we give control to Him and not when we try manipulate it. I remember Satyaraju Uncle telling us clearly that you cannot force a tree to produce fruits, you cannot pretend or manipulate in bearing fruit. Its a natural process and it should be allowed that way alone.We must abide in Jesus to bear fruit, allow God to prune us. And rather being busy in solving your problems, hand it over to God and just surrender. Apostle John says in 1 John 1:9 "If we confess our sins, God is faithful to forgive them" and what do we understand: "
If we try our best to hide sins, just to be very near the danger line and to play with sin and not to sin and try best not to sin and God is happy with our performance
" whom are you playing with. He is the Lord, The Creator God who knows the end from the beginning and one who is Alpha and Omega but at the same time remember Daddy God is not the Moral Headmaster who is standing with a whip waiting to watch who is the naughty kid who is sinning; No! He is the Loving Father who want us, to repent, to cry out to Him for help. Ask any parents they are waiting and always willing to help their kids, same and I would say more than that God takes care of us. His Son died for us, for this reason that we might be reconciled with Him. So that we restore the relationship with Him.
Dadda(Father) when you rebuke me I dont get annoyed but I feel humbled. I feel and I realized at least this time that how small I am, that how helpless I am yet not waste for You. You are still willing to use me, help me and through me You want to do great things. And it gives a lot of relief that its Your mission and its Your battle and I just have to surrender and align my will to Yours and rest everything will fall in place. Infact when I look into Your mission to save mankind it simple looks terrible and impossible to me but when I see that how You broke through my life and so many others that gives me Hope that if I can be saved, anybody can be saved.
Dadda like always this time too I have come to ask. And this time I want wisdom, wisdom to pray, to pray without ceasing, to pray for saints and for the ministry work. To indulge myself completely in knowing You, proclaiming You, growing in relationship with You at a deeper level. That I will not take control of the steering wheel of my life but I will give it in Your hands and drive through where You want me to be. I owe my life to You, and I am Your son by Your grace and servant by my choice and I look and take pleasure in serving You. I am proud to be Your son but remembering well that it cost You to send Your Son on earth. Thank You once again for life and very meaning and mission in our lives. Rest I look forward to write more and more letters to You. Till then "
Blessed be Your Name, blessed be Your glorious Name
".