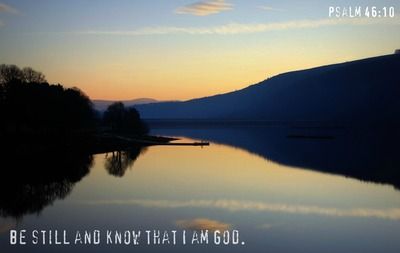 source: revasantry.wordpress.com
I have shared with you before also that I struggle in being still. So every sunday I do something or other, so this sunday our church had Young couple's fellowship( A marriage seminar organised by our church) and I also went to K-22 our church office. No not for attending marriage counselling but to take care of children. To help Debbie, Madhavi aunty, Neelima di and Jacob bhaiya. Most interesting period and it was second time I was doing this activity voluntarily for church.
What's the catch? Have you heard if you want to learn, try teaching. Well I learned by observing. So this children were having pastries when I reached, quite peaceful time but soon the rush started when they started pushing each other, not eating pastry completely and started shouting water- water. Then Debbie told them story of Joseph. And as activity they had to make the Joseph's colorful coat. And it was fun to see how everyone made it but some were doing but after half they left others just didn't wanted to do the same. And then we moved to story telling, there same thing was repeated. And we kept on shouting to make them quiet. We tried telling whoever will do good will get chocolate and all tricks just to keep them engaged. Every minute we have to keep eye on them, keep on repeating same mistake and we kept trying and trying and shouting and guiding them. Not only the motive was to keep them engaged but also to keep them safe from getting hurt.
And midst of all this I was observing them carefully and suddenly I started thinking what I can learn out of this and what should I observe. You know we learn a lot from observing. And the lesson that I learnt yesterday was we are like those small children and God the Father the guardian who is looking after us day and night without fail because He knows even for a minute if He stops looking at us everything will go haywire. And I really marvel at God and I always I think that how patient God is with me(us). When I was looking at those little children not listening to their teacher who was leading they were making so much of noise and doing whatever they want not paying attention not able to understand what's going on? I was just scratching my head and time and again patiently, compassionately tried my best with a smile and care tried to tell them that listen to teacher.
The hardest thing for a kid to do is to be quiet and listen and obey. Ah! They are hyperactive they want to do things, if nothing jumping here and there and hoping and popping, shouting and screaming, dancing and singing. So am I against any of this activity or a parent/teacher against any of this activity? No! but there is a time and place to do the right thing at right time. But they don't want to listen to the guardian's instruction,they will mess up things and go nowhere. And only thing to make this correct we have to shout loudly and when everyone is quiet and listening everything suddenly start falling in place and we enjoy everything one by one every activity; whether it is jumping, singing or dancing.( On other hand God don't shout on us but gently whisper in our ears).
Same is true in our lives we are energetic and enthusiastic and we have so many plans and so much strength and we must execute those plans and use our strengths somewhere. Now same here not all the activities are wrong and not even the intentions but whats wrong is the order and priority we often mess up in this area. And I am sure you must have experienced this in your lives too that when you exhaust every single plan and broken you go to God (Head Guardian) and you surrender everything under his feet and then you start listening to Him everything falls in place automatically. Only requirement in both the situations are same that we must be still and listen and act accordingly so that everything have a meaning. Be still and Know that I am God.(Psalm 46:10)
In their hearts humans plan their course, but the LORD establishes their steps.(Proverbs 16:9).Many are the plans in a person's heart, but it is the LORD's purpose that prevails.(Proverbs 19:21) No matter how many plans and actions we sought its ultimately the purpose of Lord that shall be done. Then should we not stop and ask the Author and Perfector of faith and lives to guide us in His ways.....