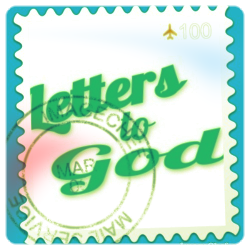 I am sorry for being away from You and not writing letters regularly. No, I am not here to give any excuse for me nothing is more important than You and Your love. If I have committed my life to You should I not live the life accordingly listening to You. I am not tuned and I am not listening I was behaving like the rebellious kid again, but soon I have realized I can't stay far from You and remain joyful. Soon I lost enthusiasm in materialistic things; I was busy chasing some perishable things. I have given excuse of busyness and tied myself to work and other things but I forgot that if You are in control do I need to worry about them. Who gives me joy, strength, wisdom to live this life, for whom do I live. I am a kid and sometime(most of the time) I want to do something new and hurt myself, I am not saying I shouldn't be doing something new but I should definitely consult You, because You know best for me and have plans for me. I am very short sighted but I have faith in You and Your plans and I know You have planned it well.
So the above statements brings me to this conclusion that I should be spending more time with You everyday, need discipline and to give priority to You. But that too I cannot do without You. So I pray that You will guide me, help me in doing this. That You will remind me to seek You. That You will open my eyes and let me see the path You want me to walk. That You will give me wisdom to choose right thing at right time. That You will satisfy all my needs. That I can sing Psalm 23 everyday joyfully. That I will meditate on Your word and gain wisdom and life. That I will give You praise day and night without ceasing. That I can hide Your word in my heart that I will not sin against You. Teach me and be with me always that by my ways You will be glorified. That I will not go astray but as an obedient son always walk in righteous way.
The time I have not followed You, I have failed, failed miserably but we live by faith and get up and seek Your face again. And in Your mercy and grace we have just found Your unconditional love and have not thought about the wrath. But we know we have not seen the wrath because Your Son
Jesus
have paid for our sins completely and because of Him alone we are
forgiven.
I don't want to misuse the grace and live a sinful life. God I know You love me abundantly my prayer is just that help me to overcome all my problems and seek Your face in all circumstance.
Your disobedient and unfaithful son,