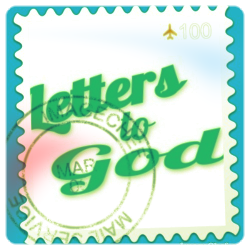 I love You God for all things You have done for me and provided undeserving things for me. Specially something I looked from past two and half years employee of the month and also most importantly best team so I agree nothing is impossible for You. You have really blessed the work of our hands and I really thank You for my boss who have been my support and best alliance here. Who have shaped me and helped me to be comfortable here, taught me many things.Thanks for my team who always there to support me and guide me.
But I still stand in crossroads but I trust You, and have full faith that You are always concerned and working from backend. I just want to take this opportunity to spend time in Your feet not just because You have blessed me but also because I want to learn this art of spending time in Your feet for awesome wonder.
I I want to thank You for this job and work. But at the same time I want to pray that I will do my best always not only because I want to get good awards but to glorify You Jesus. I believe every good gift comes from You and I am thankful for it.
I am thankful for Your providence that I purchased a new inverter for home and which I should use wisely and give thanks only to You. I am thankful for the Card with which I make payment but I know ultimately its You who provide for it.
I am thankful for all my friends who have encouraged me and prayed for me even in hard times and stood beside me accepting my failures and not condemning me but loving me and helping to stand again and encouraging to try again.
I am thankful for Anil have started blogging. I will have company in blogosphere and soon Aveek is planning to join the group but God You know how I have tried to escape from it in the name for studying and I am not studying.
I want to pray for my behavior and my struggle for lust of the eyes, lust of the flesh and pride of possession. I want to be holy as You are Holy and I want to be cleansed and purified in the blood of Christ. I want to take the cross and follow You. I want to make this my daily prayer that I will seek Your face alone and nothing shall hinder me from spending time at your feet.